What are fire doors and why do they matter?
Fire-resisting doorsets are a critical element of a fire strategy. Used correctly, they stop fires from spreading through a building, giving people time to escape, and allowing fire fighters time to attend and potentially save a building. Fire-resisting doorsets are specially designed to resist the spread of fire and products of combustion through walls or along corridors containing escape or access routes. Fire-resisting doorsets are doors tested and (hence) installed in conjunction with specified door frames and door hardware as a matched set of components. Fire-resisting doorsets may be of timber or metal construction and hinged, pivoted, sliding or mechanised including roller shutters. They must be installed in accordance with the details contained in the test report provided by the manufacturer or as required by Third Party Certification. All installations must be properly maintained.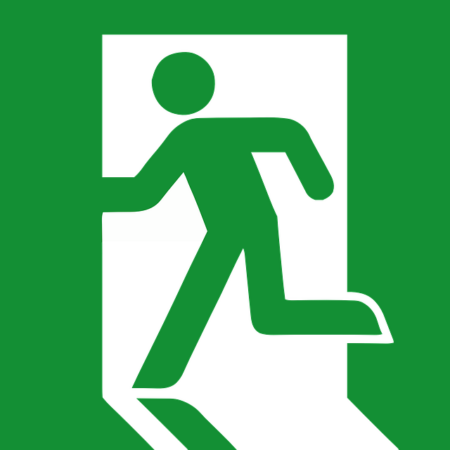 Why do you need to provide fire doors?
They are specifically designed to withstand fire for a set period of time; usually 30 or 60 minutes
They are a legal requirement for flats which open onto communal areas shared with other tenants. This is to make sure crucial escape routes are protected if a fire breaks out.
They are designed to automatically close behind you in the event of fire, holding flames back and stopping the spread of the fire and toxic smoke into escape routes, corridors and other flats in the block.
What's the difference between a Fire door and a normal door?
If a fire door is properly made by a BWF certified manufacturer, with compatible parts, and certified by an accredited third party, it should hold back a fire for 30 minutes or more. However, the components – hinges, seals, handles and glazing – are as important as the door itself. This is because, in a fire, doors can warp, move and allow smoke and fire through the opening. The seals and the gaps between the door frame and the wall are really vital too. They also stop smoke and fire spreading as quickly If a fire door isn't properly installed, or you don't use all the right seals and components like letterboxes that are fire-safe too, it can fail in less than 5 minutes. London Fire Brigade recommends only accredited professionals install fire doors.
Who is responsible for fire doors?
Property owners are required by law (The Regulatory Reform (Fire Safety) Order 2005) to make sure premises reach required standards of fire safety. If you are responsible for a property, you are responsible for the performance of the passive fire protection in the building to keep the people who use it safe, this includes fire doors. The types of properties this affects is almost all buildings, places and structures other than individual private homes. Property manager's responsibilities include shared areas in houses in multiple occupation (HMOs), blocks of flats and maisonettes.
The performance of a fire door
This is based on a number of components working together in a fire scenario. These individual materials should be fire tested in a controlled environment as a complete set to ensure their overall performance. As there are numerous defects any remedial works would not be a certified solution. Unless a door can be identified as "complete as tested" it should be replaced in its entirety with as certified door set.
In good order, with well-maintained and with identifiable tags, existing door sets are typically fit for purpose but without unequivocal evidence that the entire set is original and as the fire tested installation there will always be doubt as to the performance of the door set in the event of a fire.
Below is a typical fire door identification label it states "Fire door certification invalid unless installed and maintained in accordance with manufacturer's instructions and this label is retained unmarked and not removed"
A door set may be called fire resisting if the complete design has been subjected to a full scale fire resistance test to one of the current test standards for non-loadbearing elements:
– BS 476: Part 22: 1987
– BS EN 1634 -1: 2008
The individual components should be fire tested in a controlled environment as a complete set to ensure their overall performance. As the doors on site display numerous defects and a collaboration of various types of ironmongery any remedial works carried out would not be a certified solution. Excessive gaps at the base of door leaves can be reduced by the addition of hardwood lipping to the bottom edge but this would be classed as a best endeavours repair.